Free Call Pro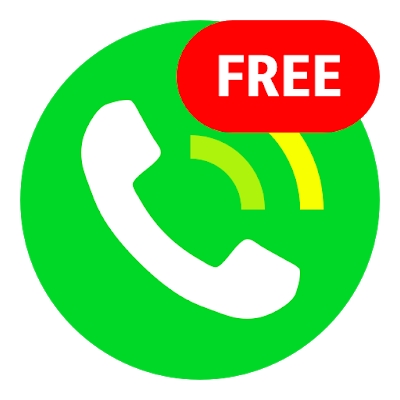 Category
Communication
Installs
100,000+
Size
10 MB
Content
Rated for 3+
Current Version
2.3.0
Requires Android
5.0 and up
Updated
Aug 28, 2023
Rating
4.2 / 5.0
Free Call anyone, any phone number worldwide even if he doesn't have this app!

Free call via WiFi or cellular data, no cell minutes used,no any fee.

Download this VOIP phone free call app & enjoy free calls global to any mobile & landline!

Completely FREE CALL
100% Free call, free global phone call. No contract, no hidden fees. 0 fees. Free all the time.

Wi-Fi free Phone Call
No cell phone data plan? No problem. You can use WiFi to make free calls & texts.

Popular countries
Cheap or free international calls to over 200 countries!
Free calls to India & Free calls to Nigeria & Free calls to Mexico & Free calls to Pakistan & Free calls to USA & Free calls to UK & Free calls to Canada & Free calls to German, Free calls to UAE, Free calls to Saudi Arabia, etc.

Features

International Calling to any mobile or landline numbers over 200+ countries supported!
Free Call Pro allows you to make a international calls to anyone across the globe for free, even if the recipient has no Internet connection.
Clear & Stable Calling
Free call Pro dial away and make a high quality free phone calls with voice quality that is crystal clear, just like making phone calls from a landline!
Today, there are more and more people using VOIP to make global calls!

Why Use Free Call Pro

No Phone Bills
Calling via WiFi or 3G/4G/LTE network, you don't get hit with expensive service charges. And best of all, you can pay as you go - there are no minimums, contracts or worries.
IS IT REALLY FREE?
No monthly fees! It is completely free!
HOW CAN ALL OF THIS BE FREE?
Check out some sponsored ads.
You can also buy points for call duration, if you are willing to pay.
Unlimited FREE Call Credits
We have plenty of different offers on Free Call, just complete these simple offers and earn call credits to call non-Free Call users for FREE! You can receive free calling time easily by watching ads, completing tasks and inviting friends.

Free Call Pro - Enjoy cheap WiFi phone calls with your international friends and family.

Attention:
Please do not click on ads that you are not interested in.
Please do not use automatic tools or applications to click ads.
All above will not increase your credits/points and may result in account suspension.

What's New