Brave Private Browser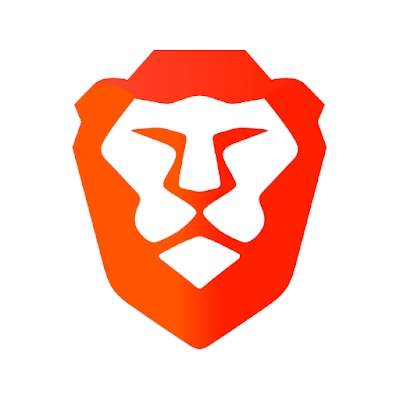 Category
Communication
Installs
10,000,000+
Size
Varies with device
Content
Rated for 3+
Current Version
1.5.7
Requires Android
Varies with device
Updated
Aug 23, 2023
Rating
4.7 / 5.0
The Brave Privacy Browser is your fast, free, and safe private web browser with ad blocker and pop-up blocker. Privately browse and search the internet without being tracked by advertisers, malware and pop-ups.

Download the best AdBlock privacy web browser app for Android today!

Fast & Secure Web Browser
No external plugins or settings! Brave privacy browser simply provides the most secure, lightning fast web browser for Android. Enjoy free private browsing and a private search engine without popups (pop up blocker), ads, malware and other annoyances.

Private Browsing App
Enjoy fast, secure, private browsing. Get free adblocker to block ads, anonymous browsing history, personalized private search, and private tabs for private browsing.

Browse Faster
Brave is a fast web browser! Brave reduces page loading times, improves web browser performance and blocks ads infected with malware. Brave Privacy App shows a 2x to 4x speed increase on Android, saving your battery and data.

AdBlock Web Browser
The Brave Private Browser App is designed with a free built-in AdBlocker (pop up blocker). Brave's free adBlocker protects you from ads which track you as you browse the mobile web, securing your privacy and private browsing history.

Automatic Privacy - AdBlock Browser Protection
The Brave Private Browser App also protects you with leading privacy and security features such as HTTPS Everywhere (encrypted data traffic), script blocking, 3rd party cookie blocking and incognito private tabs.

App Features
Free Private browser
Free built-in AdBlocker
Private Browser with pop up blocker (blocks ads)
Safe private browsing
Saves data and battery
Invasive Ad free web browser
Sync Bookmarks securely
Free tracking protection web browser
Https Everywhere (for security)
Script Blocker
3rd party cookie blocker
Private bookmarks
Browsing history
Recent and private tabs
Fast, free, private search engine
Fast, free, private search engine using DuckDuckGo

Brave Rewards
With your old web browser, you paid to browse the internet by viewing ads. Now, Brave welcomes you to the new internet. One where your time is valued, your personal data is kept private, and you actually get paid for your attention.

About Brave
Our mission is to save the web by making a safe, private and fast browser while growing ad revenue for content creators. Brave aims to transform the online ad ecosystem with micropayments and a new revenue-sharing solution to give users and publishers a better deal, where safe, fast browsing is the path to a brighter future for an open web.

To learn more about the Brave Privacy Browser App, which has a built-in 3rd party Ad Block and pop up blocker, plus tracking and security protection, please go to www.brave.com

Questions/support?
Contact us at community.brave.com/c/support-and-troubleshooting/mobile-support. We love hearing from you.

Are you enjoying our fast privacy browser app? Please leave us a 5 star review!

Download the best privacy browser today!

What's New
V1.5.7
New in this release:
We made some polish improvement.
We upgraded to Chromium 80.
And we made a few other small fixes.
Added 1.2% more lions.