Microsoft Edge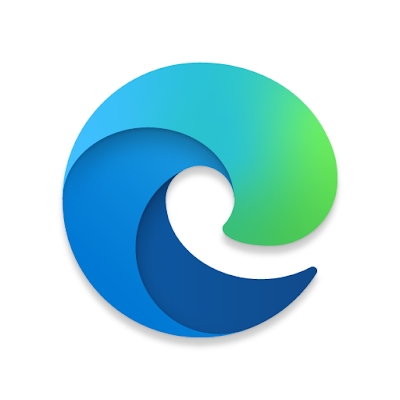 Category
Communication
Installs
10,000,000+
Size
Varies with device
Content
Rated for 3+
Current Version
Varies with device
Requires Android
4.4 and up
Updated
Aug 29, 2023
Rating
4.6 / 5.0
Introducing the new Microsoft Edge . It's time to expect more. More privacy. More control. More productivity. More value. Browse anywhere with one continuous experience from your phone to your computer and other signed-in devices. Microsoft Edge gives you the tools to protect your privacy online with features like tracking prevention, AdBlock Plus, and InPrivate mode. Organize the web in a way that cuts through the clutter, making it easier to find, view, and manage your content on-the-go. With world class compatibility, performance, and new features, the new Microsoft Edge is the only browser you'll ever need.

The new Microsoft Edge features:

A more personalized browsing experience
Your favorites, passwords, and other saved data are securely synced across your devices.

Take control of your data
Coming soon! Tracking prevention blocks trackers from sites you aren't accessing directly. This is enabled by default, so you don't have to take any action to start having a more private browsing experience.

Browse InPrivate
When you use InPrivate tabs, your browsing data (like cookies, history, autofill information, or temporary files) isn't saved on your device after you close all your InPrivate tabs. 

Block Ads
AdBlock Plus helps block unwanted ads.
Turn on ad blocking by visiting Settings > Content blockers.

Microsoft Rewards
Earn rewards while you search with Bing and find shopping deals online and in nearby stores.*

New!
Redesigned navigation helps you get to your Favorites, Reading list, and more in fewer taps.

* This shopping feature currently is only available in the United States.

What's New
Thanks for using Microsoft Edge! Here's what's new in this release:
Tap on any word to trigger a contextual search and get results without leaving the page.
Choose to sync your favorites, passwords and other data with the new Microsoft Edge or Microsoft Edge Legacy.
Customize the layout of a new tab page.
Tracking prevention: Select a Basic, Balanced, or Strict amount of blocking.
We've also made some general bug fixes and performance improvements.