Invoice Maker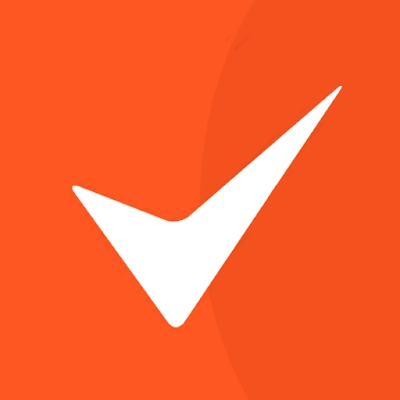 Category
Business
Installs
1,000,000+
Size
Varies with device
Content
Rated for 3+
Current Version
2.31.0
Requires Android
4.1 and up
Updated
Aug 28, 2023
Rating
4.7 / 5.0
Invoice Simple is a fast and easy invoice app for sending invoices and estimates to your customers.

Invoice Simple is the perfect invoice maker for small business owners, contractors and freelancers needing a simple and professional mobile invoice app. Create, send and track invoices and estimates easily on your phone. Manage all of your billing while on the go so you can get paid faster. Send the estimate or invoice before you even leave the customer!

The free version of Invoice Simple can be used to create a limited number of invoices. You can upgrade in-app to create an unlimited number of invoices and estimates. With Invoice Simple, you'll be invoicing your customers in no time and sending professional PDF invoices with ease. Send your first free invoice today with the #1 invoice app.

Invoice Maker Features
Estimate, invoice and bill for any product or service.
Send estimates to your customers, then convert them to invoices later.
Customize your invoice template as much or as little as you want.
Customize invoice fields: quantity, rate, shipping, and item number.
Include invoice payment terms: 30 days, 14 days, etc.
Generate receipts with a pre-built receipt template.
Discount on item or total.
Tax on item or total, inclusive or exclusive.
Customize your company logo on your invoice templates.
Create a PDF invoice or estimate with a built-in PDF invoice maker.
Email, use messaging apps (e.g: WhatsApp) or text your estimate, invoice or receipt.
Sign your invoice or estimate.
Attach images to your invoices and estimates.
Accept debit and credit cards, checks and cash.
Get notified when your estimate or invoice has been read.
Track your income with built-in billing reporting.
Quickly set up clients from your phone contact list.

Estimates & Quotes
Invoice Simple is an easily customized estimate app.
Be the first to send estimates and quotes to your customers and win more jobs.
Automatically generate invoices from estimates with one tap.

6 Reasons to Love Invoice Simple
Make your invoices look as professional as your business. Modern, clean and customizable.
Get invoicing right away. Hands-down the easiest invoice app available.
Reduce time and stress. Make billing your customers the simplest thing you do all day.
Make invoices and estimates from anywhere. Email, text or print your PDF invoice as soon as you finish a job.
Make it easy to get paid. Accept debit or credit cards as well as checks and cash.
Invoice with confidence. Invoice Simple is used by hundreds of thousands of small business owners like you and is consistently rated the top invoice app.

Invoice Simple the ultimate invoice maker: Send simple invoices using professional templates, invoice generator, PDF invoices and quotes, online payments business reporting — all rolled up into one easy-to-use app. Whether you need to create a construction invoice or quote, business receipt for your side gig or small business.

P.S. If you like the app, we'd love it if you could give us a good rating. It really does help on our mission to make small business invoicing as fast and hassle-free as possible. Thank you for choosing Invoice Simple!