EOBD Facile - OBD2 scanner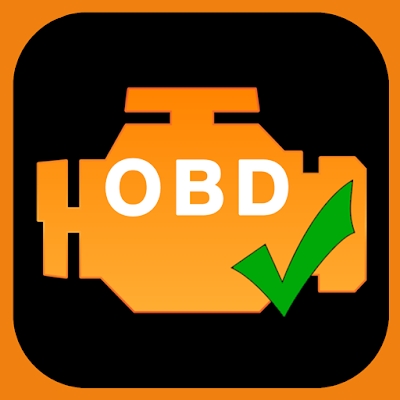 Category
Auto & Vehicles
Installs
1,000,000+
Size
23 MB
Content
Rated for 3+
Current Version
3.18.0656
Requires Android
4.1 and up
Updated
Aug 21, 2023
Rating
4.4 / 5.0
Run a diagnosis on your car with your Smartphone or Android tablet... and discover why your engine light is on... no need to check the manufacturer's manual !

Connect an ELM 327 interface to your car's OBD port (OBD2) and run the application: you will be able to read the engine and transmission fault codes and view data from your vehicle in real time.

Our application requires a Bluetooth or WiFi compatible ELM327 OBD2 interface or a klavkarr diagnostic scanner: https://www.boutiqueobdfacile.com/obd2-scanner-pack-a63.html

Features:
View engine and transmission fault codes (also known as DTCs) and see their meaning (over 11,000 definitions available).
Delete OBD2 fault codes.
Clear the MIL : Malfunction Indicator Light (check engine light).
See manufacturer-specific ODB2 error codes for the following brands: Renault, Peugeot, Citroen, Opel, BMW, Ford, Audi, Volkswagen, Skoda, Fiat, Alfa Romeo, Mercedes, GM, Chevrolet, Pontiac etc.
Real-time display of vehicle sensors and possibility of recording in a file. Depending on your vehicle's configuration you will be able to see: vehicle speed, engine rpm, engine temperature, ignition timing, engine torque, the amount of air intake, etc.
Create records of your trips on your SD card and read them using our EOBD-Facile PC/ Mac software.

To check whether your vehicle is compatible with the E OBD/OBD2 standard and our application, visit our website where a list of vehicles tested by users of our software is available: https://www.outilsobdfacile.com/vehicle-list-compatible-obd2.php

For more information on our application and ODB2 visit our website: https://www.outilsobdfacile.com

What's New
3.18.0656
Remove link to OBD Connector application.
3.18.0651
Improve connection with Renault vehicle before 2001 (klavkarr only).
Add data for Renault (engine L7X, …).
mprove connection with Peugeot (mainly with 206 model).