RealDash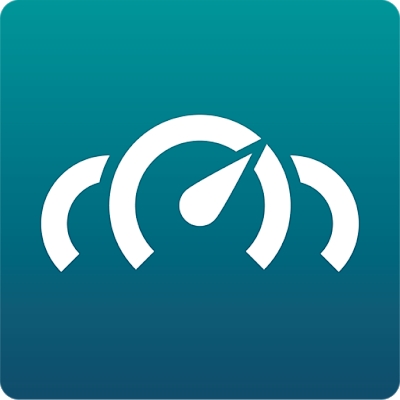 Category
Auto & Vehicles
Installs
100,000+
Size
44 MB
Content
Rated for 3+
Current Version
v1.6.9
Requires Android
4.1 and up
Updated
Aug 28, 2023
Rating
3.5 / 5.0
The best vehicle companion app for road trips, street and race track. Or just having fun with your favorite racing simulator.

RealDash is free to try. All ads will be removed when you purchase a full version.


Pixel Perfect™ customization of dashboards. Limited only by imagination.
Super high quality visuals and animated gauges.
Gallery with downloadable free and premium Dashboards and Gizmos.
Read and clear vehicle error codes.
Map and Speed limit display.
Voice commands allow hands free operation.
Instant and average fuel consumption.
Performance meter 0-60, 0-100, 0-200, 60 feet, 1/8 mile, 1/4 mile, and mile.
Measure horsepower and torque.
A powerful Trigger->Action system.
Create alarms and visual effects based on configurable triggers.
A lap timer with dozens of automatically detected race tracks.

Supported ECUs:
Autronic SM4, SM2 and SMC
CAN-Analyzer USB (7.x)
DTAFast S-Series
Ecumaster EMU
Hondata K-Pro, FlashPro, and S300
Hybrid EMS
KMS MP25 and MD35
Link ECU
MaxxECU
Megasquirt 1,2,3 / Microsquirt
Motorsport-Electronics ME221
Nissan Consult I
OBD2 via ELM327 adapter
Speeduino
Spitronics ECU & TCU
SPLeinonen PDSX-1 & DashBox
Tatech 32 & 38
UltraSky EMS
Unichip
VEMS v3
Custom hardware and DIY solutions via our open protocol.

Supported Racing games:
Assetto Corsa
BeamNG Drive
Codemasters F1 2015, 2016, 2017, 2018,2019
Dirt Rally
Euro Truck Simulator 2
Forza Horizon 4
Forza Motorsport 7
Grid 2
Live for Speed
Project Cars

RealDash can be used without connection to ECU. Then a GPS and device internal sensors are available for:
Vehicle speed.
Your current location on map.
Current speed limit.
Lap timer.
Acceleration info.
Performance measurements (with limited accuracy).

What's New
New:

Trip values are now arranged into Trip A (Saved) and Trip B (Active).
New option: Disable dash load animation.
Tripmeter A can now be set to desired value in Garage.
Added external GPS detailed satellite data to ECU Specific category.
Added Weather specific inputs to 'Other' category.

Fixes:

Values linked to saved values are now saved correctly.
Fixed crash on image replace.
Fixed ANR on app exit.
Fixed startup crash on some API 28 and never devices.

We hope you enjoy using RealDash. Have Fun!