Librera - reads all books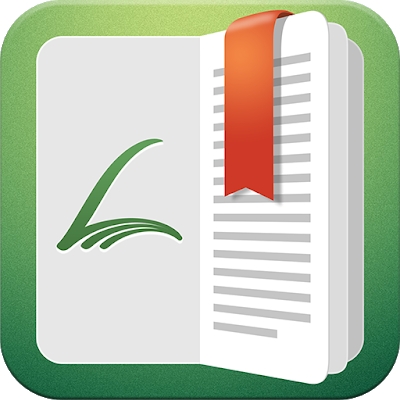 Category
Books & Reference
Installs
10,000,000+
Size
16 MB
Content
Rated for 3+
Current Version
8.2.43
Requires Android
4.0 and up
Updated
Jul 10, 2023
Rating
4.2 / 5.0
Librera Reader is a light-weight and free book reading application that will devour almost any e-book format one can throw at her: PDF, EPUB, EPUB3, MOBI, DJVU, FB2, FB2.ZIP, TXT, RTF, AZW, AZW3, HTML, ODT, XPS, CBZ, CBR, TIFF, PDB, MHT and OPDS Catalgos.

It also supports reading out loud, using whatever TTS engine installed on your device.
The application is just under 14MB, with the feature-rich and highly customizable interface
to ensure a most comfortable reading experience one can imagine on an Android device.
Librera Reader is intended as an all-in-one replacement for all your reading apps.

Just switch to Librera Reader and never look back!

Moreover, it's constantly under heavy development with the ultimate goal to implement all the wishes of its users.

Librera: boasting 10+ million installations!

Book Reader Interface
Modern reading design.
Change theme and accent colors.
Night or daytime theme (Substratum friendly).
Book display as a list or grid.
Change the size and look of book covers.
Library search.
Favorites list.
Recent list.
Notes and bookmarks in all formats.

Bookshelf (Library)
Search for EPUB, FB2, PDF, etc. documents and create a library.
Add and remove folders.
Filtered book search: by title, author, series, genre, etc.
Book display sorting: by author(s), genre, series, size, etc.
Open folders w/ image assortments as books (bookbinding).

Reading settings
Change background and font colors.
Solid and textured backgrounds (work for all formats, even PDF and DjVu).
Select fonts for text, titles, italics, etc.
Change reading direction (LTR, RTL).
Intelligent white space cropping.
Night mode.
Lock page in place to disable accidental dragging.
Accurate PDF text reflow.
Page splitting.
Multi-word text search.
Honored document's CSS styles for EPUB, AZW, AZW3 and MOBI books.
Contents presentation in the form of nested hierarchy.
Commenting and drawing in PDF files.
Thumbnailed page display in Go To.
Open password-protected PDF documents.
Accurate multi-line text selection w/ draggable handles.
Manual brightness adjustment (+auto-brightness setting).
Configurable tap-zones.
Text alignment, indents, line spacing, additional fonts.
RSVP speed reading for all supported formats.

Unique mode for musicians
Automatically scroll sheets at an adjustable speed.
Fast transition between previous and next sheet.
Return to the first sheet.
Notes and drawings.
Bookmarks.

Learning foreign languages
Listen to audio files within Librera (internal media player).
Read aloud (using stock and custom Text-To-Speech engines).
Dictionary lookup (installed dictionaries: GoldenDict, ABBYY Lingvo, ColorDict, etc.).
Online search for word meanings and passage translations (GTranslate, Dictionary.com, Oxford, Longman, Cambridge, Collins, Merriam-Webster, Vdict, etc.).

PDF reader and PDF viewer
Find all PDF documents on the device.
File manager, cover view.
Changing the document's background.
Day and night theme.
Notes, comments, and bookmarks.
Automatic scrolling at an adjustable speed.
Voice reading (TTS Reader).
Opening of password-protected documents.
Page splitting.
Option to prevent accidental page dragging.

Comic book reader and comic book viewer
CBZ, CBR formats (CBZ Reader).
Thumbnail view.
Remember reading position on book close or/and exit.

Advanced
Opening any book (epub, fb2, mobi, pdf) packed in zip-format.
Opening documents in emails, file managers, and other sources.
Exporting notes to a file or an email.
Export and import book and app settings (automatic).
Widget on the desktop.
Page sharing as image.
Support for offline Calibre libraries (search, meta-data, covers).
EPUB3 multimedia support (video and audio).
Office doc formats LibreOffice, OpenOffice (ODT, RTF).
Support for online book Catalogs (Gutenberg, Manybooks) search and download.

What's New
Doc/Docx format support.
Improved PDF Viewing and Epub Reading.
Added Playlists (book groupings, reordering).
Playback mp3 files and folders.
Footnotes directly in the text.
TTS can read footnotes (epub, fb2, mobi).
TTS can read by sentences.