Radish - Fiction & Chat Stories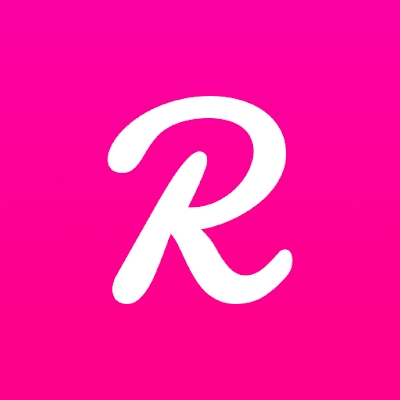 Category
Books & Reference
Installs
500,000+
Size
9.2 MB
Content
Rated for 16+
Current Version
2.27.0
Requires Android
4.4 and up
Updated
Apr 27, 2023
Rating
4.5 / 5.0
Radish Fiction is a magical world where you can indulge in thousands of the hottest bite-sized romance stories, chat stories, love stories, and fantasy stories about seductive romance, literotica about secret affairs, erotic stories about bad-boy baby daddies, sexy vampires, and jaw-clenching scandals with billionaire bosses.

What you will love about Radish:
Spend endless hours reading chapters of free sexy stories from your new favorite romance books with daily updates.
Read Radish Original stories written by some of Daytime TV's TOP Emmy-winning writers.
Enjoy Chat Stories - text message conversations that will have you tapping your way through text stories from your favorite genres including romance stories, fantasy and more.
Join live interactive chat rooms where you can talk directly with the authors and other fan fiction readers.

You can have exclusive access to this land of unfiltered fiction whenever you desire.

Looking for good romance books as a bedtime story? On your lunch break? Have a minute between classes? Dive in. Maybe even read a few episodes while the baby is sleeping. Jump into the story whenever and as often as you want your secret is safe with us, we promise.

What types of binge-worthy stories can you indulge in?
Meet Mina from our viral hit His Royal Appetite -- she just got fired from her job and thinks its the worst day of her life until she meets a sexy stranger named Leo at a bar. After their hot one- night stand, Mina discovers he is not just "Leo-from-the-bar" -- he is Leopold Desmet, Duke of Brinovia. And the stubborn royal wants to taste everything on Mina's menu.

Looking for more than a one-night stand with a royal duke? Meet Caliana from the paranormal world of Torn Between Alphas. Faced with a financial crisis she has a choice: A) Borrow money. B) Find another job. C) Sell herself to the Alpha. Cali chooses C and offers her virginity to the highest bidder. But Xavier wants nothing to do with the girl his brother found online. He's an Alpha and her annoying presence has ticked off an enemy wolf pack who would like nothing more than to see Xavier—and now Cali—dead.

Join college student Emily as she becomes the surrogate for enigmatic billionaire Colton Collins. She's ready to have his baby but is completely unprepared for the passion that erupts between them, and the dark secrets in Colton's past.

You can also jump into thrilling fantasy encounters with sexy frat boys, powerful alphas, vampire escorts, bad boy royals, and sexy billionaire bosses. Our diverse and award-winning authors have got you covered.

Who is part of our amazing author community?
We support and encourage writers from every realm. Read stories from NYTimes and USA Today's best-selling authors like Kelley Armstrong, Sylvia Day, Lisa Renee Jones, Courtney Milan, and Marie Force. You will also discover stories by emerging writers and unique creator-owned titles like Simone Sharazi's's global phenomenon Once Upon a One Night Stand series.

You can support Radish romantic stories writers by purchasing coins to unlock more juicy episodes. We also have a lot of fun in-app events where you'll have the chance to win coins!

Want to know more about our community and follow along for the journey?
Radish Fiction was built with passion across oceans from Seoul → New York City.

What's New
This update includes a few minor bug fixes to improve Radish Experience.