Ulysse Speedometer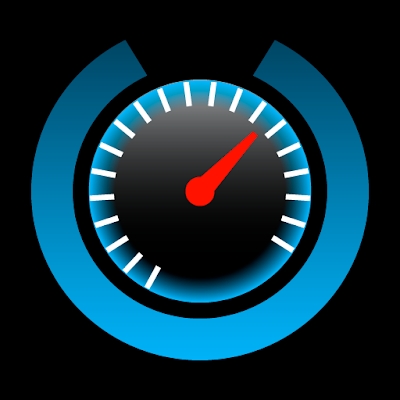 Category
Auto & Vehicles
Installs
5,000,000+
Size
7.4 MB
Content
Rated for 3+
Current Version
1.9.89
Requires Android
4.1 and up
Updated
Jun 19, 2021
Rating
3.8 / 5.0
ULYSSE SPEEDOMETER—the ultimate advanced GPS* tool that is not only a high-precision GPS* Speedometer, displaying not only the current speed (analog or digital) but also packing in many other exciting features. And don't forget - this app is number 1 in 10 Best speedometer apps: http://freeappsforme.com/speedometer-apps-android-ios/

As a part of our Ulysse community, you'll find its functionality indispensable. To discover further what's packed into our tool, visit:
www.binary-toys.ch
www.facebook.com/UlysseGpsSpeedometer

At binarytoys Lab, we listen to our users and are constantly integrating your feature requests—Ulysse is not only built by us, but also by you, our Ulyssers!

How about:
Overlays—display important speed/direction/time info over your other installed apps
Trip Computer—record the current, yesterday's, today's, week's, month's journeys
Track recorder—trace your journey and export to SD and/or email** as GPX or Google Earth KML format
Multiple profiles: for every car, bike, velo, walking, skiing
Music Controller**—control your installed music player directly
HUD—a Head-Up Display for your windshield
GPS Altimeter
GPS Compass
Latitude/longitude display**
Settings km/h, mph, knots; miles/feet, kilometers, nautical miles
Maximum displayed speeds: 1900 km/h / 1160 mph / 1000 knots!
Racing meter—measure acceleration times: 0-100 km/h, 0-60 mph and for 1/4 mile.
Average speed indicator
Switchboard – menu system providing easy setting changes of functions – simply tap the main speedometer dial for activation
Three shortcut pages—Application, Communication, Navigation; for a total 36 user-defined application shortcuts
Speed limits' warnings ('Speed Edge') – define audio and visual speed alarms
App quickstart—assign other installed apps and called in just two taps
Customizable UI colors—are 16 million colors enough?
Current battery status info—charge, temperature
Car dock support—application automatically starts and exits on docking and undocking
Run the speedometer in background mode—show speed discretely in the status bar and even gives visual notification for speed limits***
Binarytoys' Customer support second-to-none… take a look at our reviews!

But don't limit Ulysse to just your automobile!

Imagine accessing all the features mentioned via virtually any means of transport.

Whether traveling by van, truck, bus, motorbike, bike, horse, unicycle, Segway, plane, helicopter, foot, camel, taxi, rickshaw, skateboard, train, boat, hang-gliding or paragliding (etc.)—you will find a useful use for Ulysse!

We Love our Ulyssers – And They Love Ulysse!

We are fully dedicated to our user base – with its millions of loyal worldwide users, we are constantly building on this success to guarantee that Ulysse remains on pole position now and in the future.

Would you like to see Ulysse translated into your own language? Contact us today at binarytoys@gmail.com to find out how or join us on http://crowdin.net/project/ulysse-speedometer

PLEASE NOTE: The app contains Ads – but an Ad-free paid (Pro) version is available.

*Dependent on phone hardware

** Pro version

***In the case of system overloading, a small lag is possible

Known limitation - trip distance may have 2-3% deviation from car's odometer data

Look to ulysse.ibolt.co for a new car-dock for your phone!