Speed Cameras Radar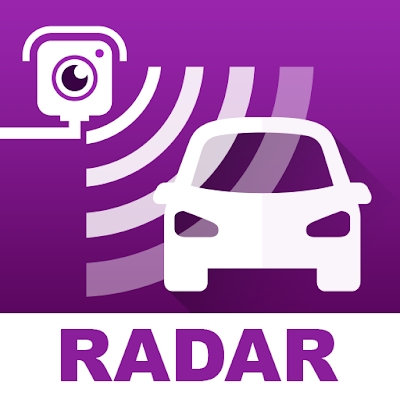 Category
Maps & Navigation
Installs
100,000+
Size
Varies with device
Content
Rated for 3+
Current Version
3.3.3
Requires Android
Varies with device
Updated
March 19, 2022
Rating
4.5 / 5.0
Discover all the fixed speedcams, mobile speed traps, radars and red light speed cameras with this map!

The map has one fixed speed camera database and another dynamic radar database built by all the community users. Every user can contribute reporting its own speed camera or radar location that will be displayed on the map of all the active users of the app.

Functions:
Map with speed cameras, speed traps, radars and traffic light cameras.
Search address and navigation.
Routes and navigation with speed cameras warnings.
Integration with google maps.
Background mode.
Your zone: View your speed cameras and review others speed cameras.

Instructions:
At the top of the maps there are some buttons with different functions:
Map: Choose the kind of speed camera or radar you want to display. The speed cameras are clustered in small balls for speed reasons. If you want to display the speed cameras, just zoom in.
Navigation: Draw a route and navigate. Get warnings when you are close to a radar.
Search: Search an address.
GPS: Track your position. Car mode. Speedometer. Speed Camera and radars warnings.
Widget: Run the application in background with receive real time radar warnings.
Settings: Configure the application.
Zoom: Show your position.
My User Zone: Show the social zone.
Report speed camera: Submit a point on your position that will be seen by all the app community. All radars must be checked by the community.

Countries with speed cameras and radars:
United Kingdom
United States
Australia
Algeria
Andorra
Argentina
Austria
Azerbaijan
Belarus
Belgium
Bosnia and Herzegovina
Brazil
Bulgaria
Canada
China
Colombia
Croatia
Czech Republic
Denmark
Estonia
Finland
France
Germany
Greece
Hong Kong
Hungary
Iceland
India
Iran
Ireland
Israel
Italy
Japan
Jordan
Kuwait
Latvia
Liechtenstein
Lithuania
Luxembourg
Malaysia
Mexico
Morocco
Netherlands
New Zealand
Norway
Oman
Poland
Portugal
Qatar
Romania
Russia
Saudi Arabia
Serbia
Slovakia
Slovenia
South Africa
South Korea
Spain
Sweden
Switzerland
Taiwan
Thailand
Turkey
Ukraine
United Arab Emirates
United Kingdom
USA

What's New
Added map to widget.
Now you can share a map screenshot with the speed camera.
Fixed the bug that made the widget closes suddenly.
Improved battery efficiency.
New radar detection algorithm.
New night icon for night map.