Clear And Go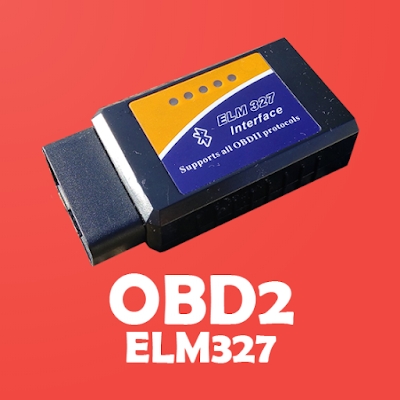 Category
Tools
Installs
100,000+
Size
3.8 MB
Content
Rated for 3+
Current Version
1.3.3
Requires Android
4.4 and up
Updated
Aug 18, 2023
Rating
3.5 / 5.0
Clear And Go is ELM327 compatible trouble code scanner and trouble code clearing auto doctor tool which connects to your cars OBD gateway. It's currently build for Bluetooth and WiFi. It's meant to only do trouble code scanning, showing information about trouble codes and clearing those trouble codes in a simplest way possible. Remember that clearing trouble codes does not remove the problem origin. Always take proper care of the car first. Do not remove trouble codes before servicing your car, since service people needs these trouble codes to identify problems.

Features
Read & Clear OBDii trouble codes.
See trouble code description. (Permission from obd-codes.com)
If you click trouble code you will be navigated to obd-codes-com and based on trouble code you may even see example picture of broken part.
Supports Bluetooth and WiFi ELM327 dongles.
Automatic timed trouble code clearing tool as requested. To use: after connection, click right corner three dots icon and select it from there. This tool is safe but always take care of proper maintenance of your car to clear errors the proper way!

Adapter versions
Should be working from v1.0 up to v2.2.
Note that v1.5 & v2.1 was never introduced by ELM and based on my logs v1.5 and v2.1 (chinese clones) are the most used ones. v1.5, v2.1 seems to be in reality v1.4
See: https://en.wikipedia.org/wiki/ELM327 for better details.

App permissions
Internet connection.
Bluetooth
WiFi state
Vibrate
Location permission (needed by Bluetooth cause of Android's "Access to Hardware Identifier" change on Android 6.0 and up)
No identity related or non sense permissions ever!

Does it work with my car?
OBD-II is a standard protocol which has become widely available after ~1996, this being said all cars having OBD-II port should be able to work with this app because it's based on standard.

Problem troubleshooting
Not connecting
Put car ignition on or start a car.
Still not connecting
Try other apps to verify ELM condition.
Working at other apps but not in this
Send email at nitramite@outlook.com and tell your adapter brand and version.

Could this app cause damage to my car?
No. If you use normal unmodified ELM327 adapter, you are good to continue.
Watch out for super bad quality models for possible bad soldering of internal components. That could cause short on cars OBD bus. Most of the cars have good protection for shorts circuits but still, be careful.
Normal ELM dongles can't modify/write stuff into car's bus.

Small note if it has value for some people:
I don't gather information about my users for example using analytics tools. That's why I don't know what my users like the most on my apps. This makes ratings with comments much more important.

Exception gathering
Starting from 07.05.2018 app will send me connection failure exceptions within the connected ELM adapter version if that is been able to get while connecting. This helps a lot with connection problem solving which this app currently has a lot.

So what is OBDii / OBD2
OBDii is an improvement over earlier OBD standards, it's meant for diagnostics. OBDii can deliver different kind of parameters for monitoring car components state in real time or see memory of detected trouble codes. Since it is based on standardization, any OBDii capable device can get data from any OBDii supported cars.

What's New
Russian language implemented. Thanks to Vadim.