Speed Test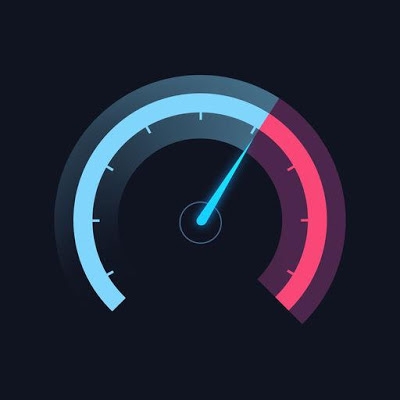 Category
Tools
Installs
1,000,000+
Size
3.6 MB
Content
Rated for 3+
Current Version
2.2
Requires Android
4.1 and up
Updated

Rating
/ 5.0
Internet Speed test, WiFi Speed Test is your internet speed meter to check internet speed!

WiFi Speed Test - the most powerful Internet Speed Meter, with accurate report, tests WiFi speed in seconds. The internet speed test supports speed test of WiFi hotspots and GPRS ( 2G, 3G, 4G, LTE ).

WiFi Speed Test - Speed Check, your best tool of internet speed test, tests speed in one tap. It tests speed of internet & WiFi. WiFi Speed Test - Speed Check helps to exactly acquire the speed of ping, downloading and uploading, and ensure the network security of WiFi hotspots.


Test the Download and Upload Speed and Ping of WiFi hotspots
Keep tracking of your internet speed test in your personal result history, including download and upload speed, network name and test date
Compare your different 3g,4g,LTE cell tests
Using the WiFi speed test you can perform the following tests for WiFi and mobile connections 2G, 3G, 4G LTE:

Ping test - network delays test between device and internet
Jitter test - variation of the network delays
Download test - how fast you can get data from internet
Upload test - how fast you can send data to internet

FEATURE

LITE
WiFi Speed Test - Speed Check is lightweight, taking up half of phone memory as other Speed Test ! The most lite Speed Meter!

EASY and Convenient
One-tap to test WiFi speed / Internet speed . Speed Test is very easy and convenient to use ! Best WiFi Analyzer !

FAST
Just take seconds , WiFi Speed Test will show the accurate results, much faster than any other speed test . The fastest Speed Test ! Test Speed Fast !

Download
Speed Test - Speed Check can test net speed of download! Best Internet Speed Meter !

Automatic selection
Speed Test - Speed Check can automatic select test parameters depending on the type of a connection (WiFi, GPRS / 2G / 3G / 4G / 5G mobile).

Real-time network speed test

Save Power

Network Speed Test - WiFi Speed Test, Internet Speed Test helps you to scan your WiFi environments , check the speed of the connection ! WiFi Speed Test - Internet Speed Test is your best choice for testing Internet Speed !