ELM327 Identifier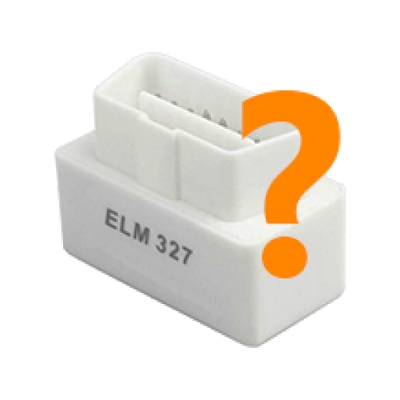 Category
Tools
Installs
500,000+
Size
1.0 MB
Content
Rated for 3+
Current Version
1.8.18
Requires Android
4.0 and up
Updated
Mar 10, 2022
Rating
3.9 / 5.0
Use this app to identify the real ELM327 version you have, because a lot of China clone adapters often declare a wrong ELM327 compatibility.

ELM327 Identifier sends almost all AT commands available and shows what are supported in accordance with the ELM327 official datasheet (up to firmware v2.2), so you can quickly check if the adapter declaration is correct or if it's a fake adapter.
Some AT command requires a car connection with specific protocol to work; to obtain comparable results, these commands aren't checked by the app. The number of AT commands checked are 103.

HOW TO USE THE APP
power on the ELM327 adapter (by the car diagnostic interface or simply by a power supply).
if not already done, pair the ELM327 adapter from the android device bluetooth settings or connect ELM327 wifi with the android device.
start the app and press CONNECT button, select the connection type and eventually select the paired ELM327 adapter.
after the correct connection, the scan automatically starts.
wait for the end of the scan and check the results on screen, a white bar shows you what commands (above) should be supported.
press RESULTS to show scanning details and optionally save results into the internal SD card.
optionally press RESCAN button if you want to verify again the adapter.

IMPORTANT: a fake adapter doesn't mean that it will not work with your applications.

If you are interested in translating the strings of the app in your language, send me an email and I'll give you the strings set to translate.

Thanks to translators:
french: jmranger
russian: obd24.ru
brazilian-portuguese: João Calby
czech: Algy
turkish: m.eren damar
dutch and german: Danny Gloudemans
polish: Adrian Feliks
arabic: MaiThamDobais
serbian: SkyShop Team
persian: Bobak
lithuanian: Shapras
portuguese: Daniel Nunes
romanian: eudin77
ukrainian: Oleksa
danish: Payne, Denmark
spanish: Pablo Salinas
chinese: www.car-tw.net
hungarian: rstolczi

What's New
1.8.18
added Hungarian language (thanks rstolczi)
1.8.17
Android 10 support (WIFI security)
1.7.17
added chinese language (thanks to www.car-tw.net)
1.7.16
added spanish language (thanks to Pablo Salinas)
1.7.15
fixed the interpretation of 14 uncorrected answers to ATIxxx commands that could be erroneously set corrected (big thanks to Richard)
updated ukrainian translation (thanks to Oleksa)
1.6.14
added danish language (thanks to Payne, Denmark)