Free Internet speed test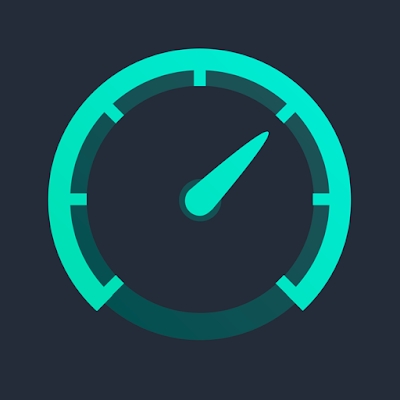 Category
Tools
Installs
5,000,000+
Size
8.2 MB
Content
Rated for 12+
Current Version
1.21.1
Requires Android
4.1 and up
Updated

Rating
/ 5.0
Use SpeedTest Master to test your internet speed and check network performance!
With just one tap, it will test your internet connection through thousands of servers worldwide and show accurate results within 30 seconds.
SpeedTest Master is a free internet speed meter. It can test speed for 2G, 3G, 4G, 5G, DSL, and ADSL. It's also a wifi analyzer that could help you test wifi connection.

Features:
Test your download and upload speed and ping latency.
Advanced ping test to check your network stability.
Check Wi-Fi signal strength and find the strongest signal spot.
Detect who is using your Wi-Fi.
Data usage manager help you monitor your mobile data usage.
Check your real-time internet speed in the status bar.
Diagnose network automatically when bad connection.
Detailed speed test information and Real-time graphs show connection consistency.
Save internet speed test result permanently.

Free and fast internet speed test
This internet speed checker and wifi speed meter test your download and upload speed and latency (ping). It can be used for your cellular connections ( LTE, 4G, 3G) and a wifi analyzer to perform a wifi speed test for wifi hotspots.

Wi-Fi speed checker and analyzer
It's the best Wi-Fi speed checker and analyzer! You could use it for Wi-Fi signal strength to find the strongest signal spot in your house or office. SpeedTest Master also helps you scan the devices to find who is using your Wi-Fi. Wi-Fi channel analysis helps you find a less crowded channel for your wifi router. This Wi-Fi analyzer provides useful information about wireless signals around you.

Data Usage Data Manager
SpeedTest Master can help to manage your data usage. It monitors your data usage on mobile, Wifi, and roaming and you could set custom usage alarms to avoid overage charges and bill shock. You can have full control of your background data use and monitor your data cost.

Support for multi-language
You can even test network, broadband and wifi speed & app performance in 10 different languages (English, Simplified Chinese,
traditional Chinese, Arabic, German, Indonesian, Portuguese, Russian, Japanese, Thai & Spanish)!

Feel internet slowly?
Always lagging when playing games?
Broadband/Bandwidth doesn't meet the promise the network provider gives to you?
Download the free SpeedTest Master to test connection with one touch and manage your network easily.

Try the best, easiest and most professional speed test app!
Enjoy everything with fast internet connection!
If you have questions or suggestions to this app, please email to support@mail.netspeedtestmaster.com

What's New
Optimized user experience.