ZDFmediathek & Live TV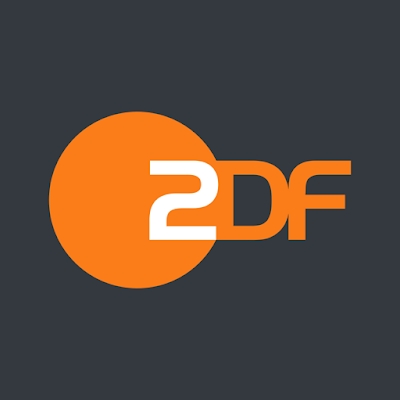 Category
Entertainment
Installs
5,000,000+
Size
Varies with device
Content
Rated for 12+
Current Version
5.3.2
Requires Android
Varies with device
Updated
Jun 9, 2023
Rating
4.3 / 5.0
With the media library, you can get live TV and TV programs from ZDF on your smartphone or tablet

Did you miss the tonight show on Friday evening or don't you have a television at all? Thanks to the ZDFmediathek, you can still access the entire range of the Second German Television - conveniently using the Android app. Whether you want to watch TV series and films already broadcast at a later date or want to watch the game of your favorite club live on your tablet: the media library makes it possible and transfers the desired program quickly and without jerking to your mobile device.

Of course, you can also call up the media library via the browser. However, the Android app offers other practical features:
comfortable, direct access and intuitive layout.
Memorize and subscribe individual TV programs.
Reminder function : notification of your favorite show.
Watch offline individual content.
Access to your personal MeinZDF area from multiple devices.
Play all content on your TV through Chromecast.
supports second screen offers.

Live TV with additional information
Are you a big winter sports fan, but will you be sitting on the train during the next important biathlon race? Thanks to the ZDFmediathek, you can still watch the battle for the podium positions live and don't miss a miss and no overtaking maneuver. The live streams of ZDF and its partner stations are available around the clock directly in the media library app. Everything you need for this: Internet access, your smartphone or tablet and possibly headphones.

On-demand videos: watch TV when you want
Missed your favorite show? Via the Android app you have access to the entire ZDF media library and can then catch up on it when it suits you. The films or series are available online for at least a week after broadcast - many formats even longer. You can choose from up to 30,000 on-demand videos. In the category "Last chance" you get an overview of the programs that will go offline shortly. Speaking of offline: If you do not have access to WiFi or a mobile data connection for a long time, you can stock up on your favorites in advance. For selected films and TV series, the usage rights allow you to view them offline in the app.

Interactive television thanks to the second screen
For selected programs - such as many sports broadcasts - the ZDF Second Screen provides you with useful additional information as part of the app. So you can switch between multiple camera perspectives during live football matches or access repetitions of certain game scenes as well as statistics. With talk shows, for example, the second screen enables you to participate in live voting or discussions on social media via direct access.

erkMarkliste und Co .: Make the ZDFmediathek your personal media library

Are there any TV shows you don't want to miss an episode of? Subscribe to these formats via the app so that you no longer miss any news! You can also be reminded of new episodes of your favorite program via push notification. If you don't get it right away: Just put all the videos you want to watch later on your personal watchlist. As a registered user, you can access this personal data from any device on which you have installed the ZDFmediathek app.

What's New
Performance improvements and bug fixes.