Merge Dragons!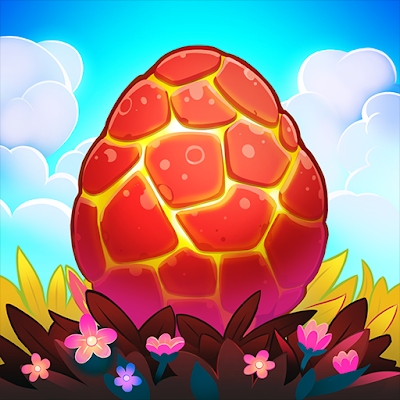 Category
Games
Installs
10,000,000+
Size
134 MB
Content
Rated for 3+
Current Version
4.8.0
Requires Android
4.1 and up
Updated
Aug 4, 2023
Rating
4.4 / 5.0
Discover dragon legends, magic, quests, and a secret land of entertainment and mystery in the world of Merge Dragons! where you can combine everything into better and more powerful items for your journey.

In a mystical world hidden among the clouds, the vale of Dragonia flourished. Then evil Zomblins cast a void across the vale. The only hope to heal the land rests in YOUR magical power to MATCH ANYTHING -- dragon eggs, trees, treasures, stars, magical flowers, and even mythical creatures.

Match eggs to hatch helpful dragons, then evolve them to discover more powerful dragons! Encounter and solve challenging puzzle levels: match the Gaia statues to win, then bring rewards back to your Camp to collect and grow.

Match even more with daily quests and rewards with Kala. Take part in brand new themes every two weeks with a cool puzzle for you to complete- can you match and collect the brand new dragons, too?

Discover as you match your camp to perfection and nurture your dragons in Merge Dragons!

NEW MERGE DRAGONS! FEATURES:
Enjoy a more social merging experience with the all new Dens feature!
Add your friends and visit their camps!
Improved Dragon Book to check your eggs and merge with ease
Improved Art
Even more new levels to play and dragons to collect

MERGE DRAGONS! FEATURES:

== Match Objects ==
Discover over 500 fantastic objects to match and interact with through 81 challenges!
Freely drag objects around the beautiful world and match 3 of a kind evolve them into more superior items!
Match Life Essence and tap it to unleash power to heal the vale!
Discover the Gaia statues stuck in each level's cursed land. Match them to solve the puzzle and create life!

== Collect New Dragon Breeds ==
Discover 37 brand new dragon breeds who live in the vale, and evolve them through 8 growth stages for new dragons!
Match eggs to hatch helpful dragons who will roam the vale and harvest objects for you to use or match.

== Tricky Puzzles ==
Almost 900 quests to challenge your mind!
Test your puzzle solving skills in more than 180 tricky levels filled with new quests and rewards to help you build your dragon camp!
Match nearly anything - plants, buildings, coins, treasures, fallen stars, magic objects, mythical creatures, and more! How many combinations can you make from 1600+ objects that come before you?
Discover hidden levels - can you find them all?
On your puzzle journey, you may cross paths with evil Zomblins. Watch out and be careful!

== Camp Building ==
The evil fog has taken ahold of the main camp, fight off the fog and heal the land to restore and take back the dragons' home!
Collect dragons eggs, hatch them in the main camp, and earn dragon power to fight off the evil fog.

==Be Social!==
Add your friends and gain inspiration from them by visiting their camps and learning their strategies. Gift items and rewards - sharing is caring!
Unlock the Dens feature to join a Den, and play alongside like-minded defenders of Dragonia! Socialize, chat, share tips and tricks, and help out fellow members of your Den - band together to heal the land!

Download now and discover where Merge Dragons! will take you!

Merge Dragons! is brought to you by Gram Games, the studio behind the top hit titles 1010!, Merged!, Six!, Bounzy!, Merge Town!, Merge Farm!, Paint Tower!, Merge Gems!, 1010! Color and the latest hit Merge Magic!

Optimized for Tablets. May be played without an Internet connection.

Use of this application is governed by Zynga's Terms of Service, found at www.zynga.com/legal/terms-of-service

What's New
The Rick and Morty - Mortyablo Deja Moo Event is on its way! Get ready - you'll be able to play this event and meet the Rick and Morty Dragons again soon! Extra fun surprise: in this event, you'll also be able to get the Baby Moo by defeating the Zomblin Cow.
Extra Event alert! The Bloom Shrooms Event is on its way to get the spring love flowing. And the best part? You won't have to wait a weekend between events - they will run one weekend after the other!